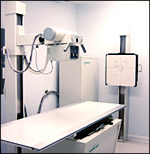 M2A X-Ray System
Standard or High Frequency Generator
Four Way Float Top Table
Rotational Tubestand
Wall Stand
X-Ray Tube
Collimator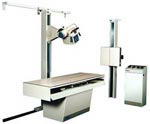 GP System
Standard or High Frequency Generator
Four Way Float Top Table
Tubestand
Wall Stand
X-Ray Tube
Collimator



Welcome to MXI!
The premiere web site for all your radiographic needs. We have been providing x-ray equipment and supplies to hospitals, doctorsí offices, outpatient centers, chiropractic clinics, and veterinary practices since 1981.

Contact Us
We carry all major systems including digital. Let us quote you an x-ray system today.

Click here to email us 24 hours a day, 7 days a week.

Or call us anytime at 404.569.8669.